Thane MSRLM Exam 2018 Answer Key Download
Thane MSRLM Exam 2018 Answer Key Download
Thane MSRLM Exam 2018 was conducted before some days. Now, Answer Key For Cluster Coordinator, Admin & Account Assistant, Data Entry Operator and Peon Exam is published by Maharashtra State Rural Livelihoods Mission (MSRLM). Now you can verify your answers with Answer Key provided here. As this Answer Key is published on 25th December 2018, you can download this by clicking on below download links.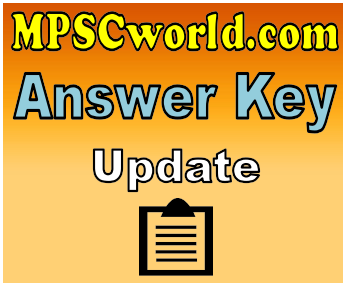 MSRLM ठाणे अंतर्गत

प्रभाग समन्वयक

,

प्रशासक

आणि

लेखा सहाय्यक डेटा एंट्री ऑपरेटर

आणि

शिपाई

परीक्षेची उत्तरतालिका प्रकाशित झाली आहे. तरी खालील लिंकवरून तुम्ही डाउनलोड करू शकता.
Thane MSRLM 2018 Exam Answer Key

Department Name
Maharashtra State Rural Livelihoods Mission (MSRLM)
Name of Exam
Thane MSRLM Exam
Date of Examination
–
Publish Date of Answer Key
25 December 2018
Click on Below Button to Download Thane MSRLM Exam Answer Key