Maharashtra SRPF Police Bharti 2018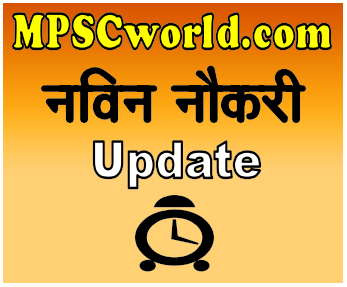 Maharashtra SRPF Police Bharti 2018
महाराष्ट्र राज्य राखीव पोलीस दल भरती 2018
Welcome to Maharashtra Police Department, INDIA !!! The State Reserve Police Force or SRPF as it is popularly known, was raised on 6th March, 1948 as a Special Armed Police Force of the State of Maharashtra. Today, the SRPF is a proud-armed Police Unit, which is an integral and an extremely important part of Maharashtra State Police. The Maharashtra SRPF police bharti 2018 is declared and this SRPF police bharti 2018 is districtwise declared. The SRPF police bharti 2018 for police constable. The application forms are available interested candidates can apply for Maharashtra SRPF police bharti 2018. The candidates can apply application form before 28 February 2018, means last date is 28 February 2018 for SRPF police bharti 2018. This SRPF police bharti will be the biggest bharti till date in police recruitment.
Total Posts : Not Mentioned.
Name Of Posts (पदाचे नाव) : Police Constable
Education Qualification : 12th std pass from recognized board.
Age Limit : 18-33 Years.
Application Fee :
1. Police Constable.
UR : Rs.375/-
Reserved : Rs.225/-
2. Ex Serviceman
UR : Rs.100/-
Reserved : Rs.100/-
How To Apply : Apply Online.
Last Date For Application : 28 February 2018
Official Website : http://www.mahapolice.gov.in/
Maharashtra SRPF Police Bharti 2018 For Different District
खालील तुमच्या जिल्हयासमोरील राज्य राखीव पोलीस दल भरती लिंकवर क्लिक करा.
2018 भरतीच्या उरलेल्या जिल्हयांची माहिती थोड्याच वेळात उपलब्ध होईल.
खाली मागील वर्षाच्या भरतीची माहिती आहे
Hingoli SRPF Police Bharti (Group 12) 2017 For 15 Posts
Aurangabad SRPF Police Bharti (Group 14) 2017 For 30 Posts
Nagpur SRPF Police Bharti (Group 04) 2017 For 93 Posts
Kolhapur SRPF Police Bharti (Group 16) 2017 For 18 Posts
Daund SRPF Police Bharti (Group 05) 2017 For 66 Posts
Daund SRPF Police Bharti (Group 07) 2017 For 54 Posts
Jalna SRPF Police Bharti (Group 03) 2017 For 28 Posts
Dhule SRPF Police Bharti (Group 08) 2017 For 56 Posts
Solapur SRPF Police Bharti (Group 10) 2017 For 38 Posts
Wadsa SRPF Police Bharti (Group 15) 2017 For 43 Posts
Gondia SRPF Police Bharti (Group 15) 2017 For 50 Posts
Thane SRPF Police Bharti (Group 11) 2017 For 46 Posts
Mumbai SRPF Police Bharti (Group 08) 2017 For 218 Posts