Maharashtra Police Bharti 2018 – महाराष्ट्र पोलीस भरती 2018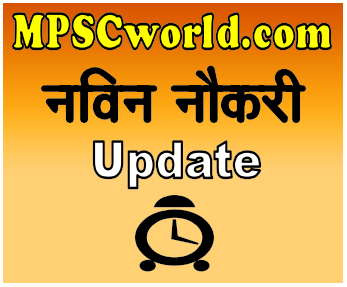 Maharashtra Police Bharti 2018
महाराष्ट्र पोलीस भरती 2018
Maharashtra Police is the law enforcement agency responsible for the Indian state of Maharashtra. It is headed by Director General of Police and headquartered in Mumbai, Maharashtra. The Maharashtra Police force has a strength of nearly 1.95 lakh. It also has 1.5 lakh women in its force.
The Maharashtra police bharti 2018 is declared and this police bharti 2018 is districtwise declared. The police bharti 2018 for police constable, police constable/bandsman, jail constable and Ex-serviceman. The application forms are available interested candidates can apply for Maharashtra police bharti 2018. The candidates can apply application form before 28 February 2018, means last date is 28 February 2018 for police bharti 2018. This police bharti will be the biggest bharti till date in police recruitment.
Total Posts : Not Mentioned.
Name Of Posts (पदांची नावे) :
1. Police Constable
2. Police Constable/Bandsman
3. Jail Constable
4. Ex Serviceman
Education Qualification : 12th std pass from recognized board.
Age Limit :
1. OPEN : 18-28 Years.
2. Reserved : 18-33 Years.
Application Fee :
1. Police Constable, Police Constable/Bandsman, Jail Constable
UR : Rs.375/-
Reserved : Rs.225/-
2. Ex Serviceman
UR : Rs.100/-
Reserved : Rs.100/-
How To Apply : Apply Online.
Last Date For Application : 28 February 2018
Official Website : www.mahapolice.mahaonline.gov.in

Maharashtra Police Bharti 2018 For Different District
खालील तुमच्या जिल्हयासमोरील पोलिस भरती लिंकवर क्लिक करा.
Pune Police Bharti (ग्रामीण) 2018
Amravati City Police Bharti 2018
Amravati Gramin Police Bharti 2018
Nagpur Police Bharti (ग्रामीण) 2018
Nagpur Police Bharti (शहर) 2018
Nagpur Police Bharti (रेल्वे) 2018 (Railway)
Mumbai Railway Police Bharti (रेल्वे) 2018
2018 भरतीच्या उरलेल्या जिल्ह्यांची माहिती थोड्याच वेळात उपलब्ध होईल.
खाली मागील वर्षीच्या भरतीची माहिती आहे.
Hingoli Police Bharti 2017 For 17 Posts
Chandrapur Police Bharti 2017 For 72 Posts
Nandurbar Police Bharti 2017 For 33 Posts
Jalgaon Police Bharti 2017 For 84 Posts
Dhule Police Bharti 2017 For 46 Posts
Aurangabad Police Bharti 2017 For 114 Posts
New Mumbai Police Bharti 2017 For 153 Posts
Kolhapur Police Bharti 2017 For 17 Posts
Pune Police Bharti 2017 (Railway) For 33 Posts
Nanded Police Bharti 2017 For 56 Posts
Parbhani Police Bharti 2017 For 37 Posts
Washim Police Bharti 2017 For 26 Posts
Sangli Police Bharti 2017 For 53 Posts
Bhandara Police Bharti 2017 For 37 Posts