Gramsewak prashikshan kendra Parbhani Recruitment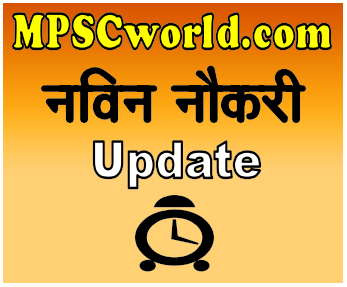 Gramsewak prashikshan kendra Parbhani Recruitment
The date of application – 02/05/2015 to …
1. Extention & Training Expert –
Vacancy – 01 seats
Maximum Age – 65 years
2. Village Micro Planning Expert –
Vacancy – 01 seats
Maximum age – 40 years
3. Field Officer –
Vacancy – 01 seats
Maximum age – 40 years
4. Research Associate –
Vacancy – 01 seats
Maximum age – 40 years
5. Computer Expert –
Vacancy – 01 seats
Maximum age : 40 years
Educational qualifying : BCA / MCA
6 . Data Entry Operator + Tally –
Vacancy – 01 seats
Maximum age – 40 years
The principal application of prescribed applicant, underscored, the new training center Parbhani Rs.200 / – all nationalized Bank Demand Draft (DD) well.
The candidates will have to submit a separate application for each post if apply for more than one post.
Application address
Principal,
Underscored Training Center ,
Vasant Naik Marathwada Veterinary College Campus
Parbhani .
Official Web Site – parbhani.nic.in/
The last date to apply – 30/05/2015 at 05.00 pm.